Syn Free Chicken Kebab | Slimming World
*This post may include affiliate links, which means I may receive commissions if you choose to purchase through links I provide (at no extra cost to you). Thank you for supporting the work I put into this site!
When it comes to comfort food, is there anything better than a chicken kebab? Like many of the finest things in life though, it doesn't often come without a gigantic calorie count, and enough Syns to make your eyes water.
Thankfully though, there's another option.
This Slimming World chicken kebab recipe is pretty saintly in terms of its nutritional value, and it's so good that you definitely don't have to be falling out of a pub blind drunk to be able to enjoy it. Because let's be honest, it's often the beer goggles that make the allure of an otherwise substandard snack so alluring.
This version is super fresh and tasty, and though the process of making it is super simple, it
For the full ingredients list and detailed instructions, see the recipe card at the end of this post. Make sure you check out this important information first though…
Right, so what's the secret ingredient here?
I'm pleased you asked.
If you've been hanging around these parts for some time, you'll know that I love cooking fresh meals from scratch.
But I also love anything that makes my life easier, and serves up a meal that's light on calories and Syns, whilst cutting out the hard work.
For this Slimming World chicken kebab recipe, I've used Spicentice's doner kebab seasoning.
It's quite simply a little packet of herbs and spices that create that authentic kebab flavour, without adding any nasty stuff.
If you're placing an order, be sure to use discount code SLIMMINGV10 to save 10%.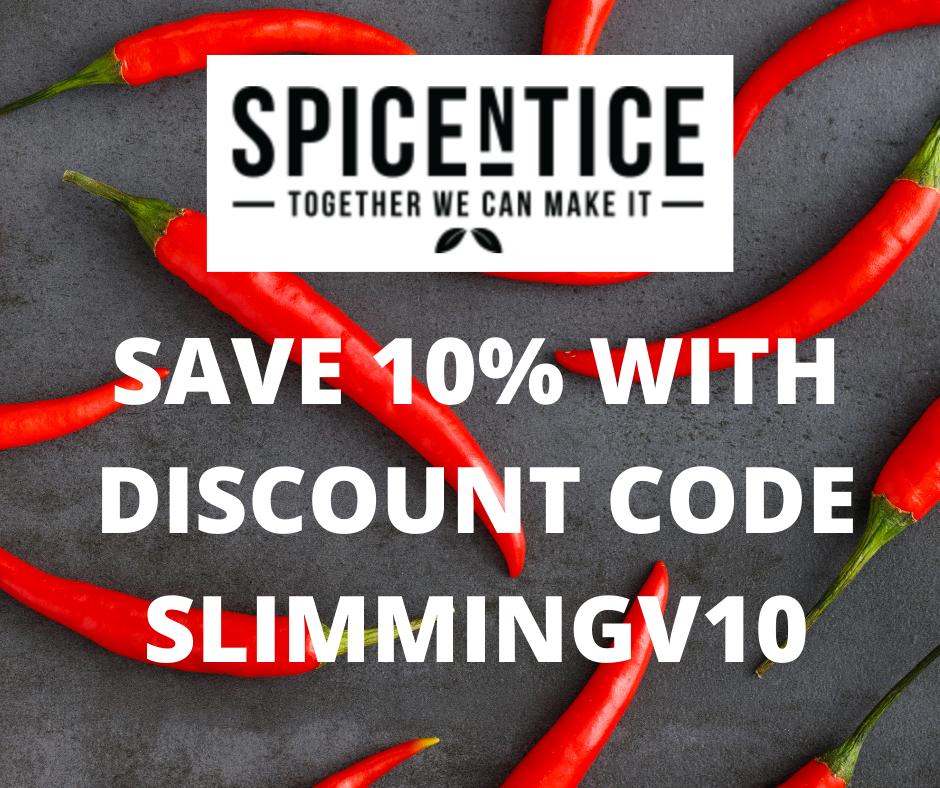 What about Syns and calories?
This Slimming World chicken kebab is Syn free, and contains just 314 per serving.
Of course, do make sure that you're counting the Syns or calories for any accompaniments that you might choose!
How to serve your Slimming World chicken kebab
For an authentic fakeaway experience, serve your kebab stuffed into a pitta with plenty of lettuce, tomato, and onion.
And why not knock up a portion of Slimming World chips, too?
Looking for more chicken recipes?
Lean and packed full of protein, chicken is always a popular choice amongst slimmers. Here are a few more recipes that you might want to try…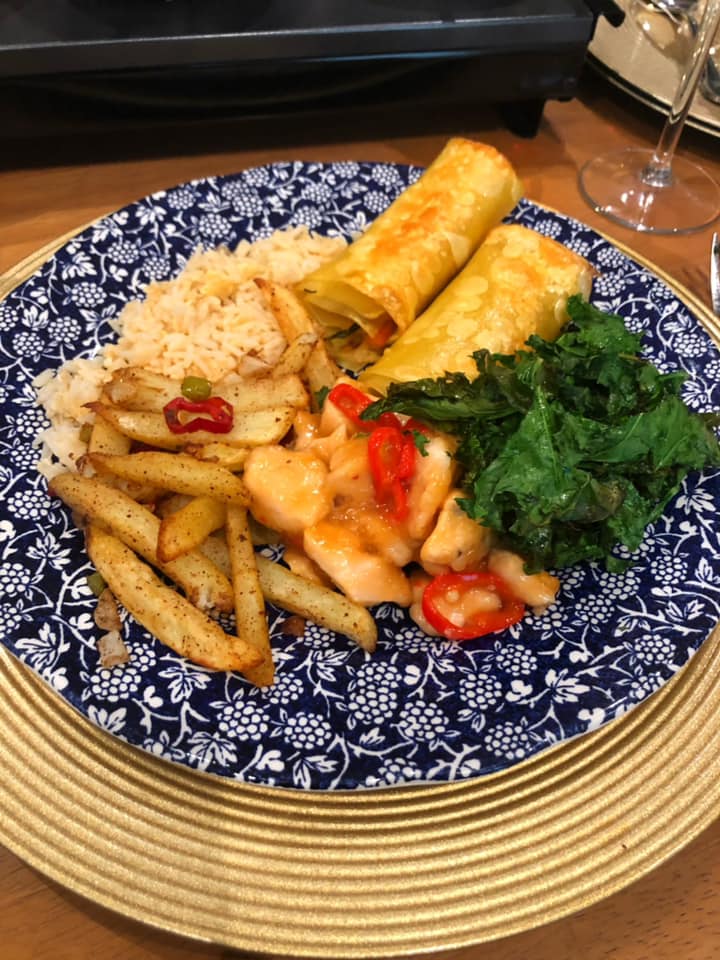 This low Syn honey chilli chicken is perfect when you fancy a Chinese fakeaway. Serve with crispy kale to make sure you're getting plenty of speed food!
For lunches and light evening meals, this low Syn coronation chicken is ideal. Serve in a fluffy jacket potato, on top of a salad, or use it as a sandwich filler.
Last but not least, we've got this Syn free chicken fajita pasta. Fans of Mexican food will adore the creaminess and spicy flavours.
Print Recipe
Syn Free Chicken Kebab
This Slimming World chicken kebab recipe is Syn free, and perfect served with pitta, chips, and fresh salad.
Ingredients
8

chicken thigh fillets

skinless and boneless, visible fat removed

2

garlic cloves

finely chopped

3

tbsp

lemon juice

2

tbsp

tomato puree

1

tsp

salt

Spicentice Turkish Doner Kebab seasoning

from Spicentice.com - use code SLIMMINGV20 at checkout to save 20% on all orders

Low calorie cooking spray
Instructions
Preheat your oven to 200 degrees.

In a large bowl, combine the garlic, salt, lemon juice, tomato puree, and Spicentice seasoning. Add around 10 spritzes of low calorie cooking spray, and mix well to create a marinade.

Coat each chicken thigh with the marinade.

Thread each chicken thigh on to two metal skewers, place on a baking tray, and spritz liberally with low calorie cooking spray.

Bake in the oven for 20 minutes, then remove, turn the kebab over, spritz again with low calorie cooking spray, and return to the oven for another 20 minutes. The chicken should be cooked through, and starting to char at the eges.

Remove the kebab from the oven, and stand upright or at an angle. Slice thinly.

Serve with your choice of accompaniments, and enjoy!
Notes
The nutritional and Syn values provided are carefully calculated and correct at time of publication but may not always be completely accurate.
If you're serious about sticking rigidly to your plan, it's always worth doing your own calculations for extra peace of mind - and remember, we may be using different brands or variations of ingredients which can significantly impact the nutritional and Syn values!
SlimmingViolet.com is not responsible for any loss or damage due to reliance on nutritional information provided here.  SlimmingViolet.com is an independent and UNOFFICIAL website, and it is in no way affiliated with, endorsed by, or representative of Slimming World. I'm NOT a Slimming World consultant, nor am I trained to give advice on any aspect of the plan, and so any information provided here should never replace the guidance of your consultant.
Want to share this recipe with a friend? No problem whatsoever – but please don't screenshot or copy and paste. Instead, use the sharing buttons provided or share the link to this original recipe post.
All images and content are copyright protected by SlimmingViolet.com.
Nutrition
Have you tried making this recipe? I'd love to see it!
Be sure to use the hashtag #slimmingviolet and tag me @slimmingviolet over on Instagram.
Oh, and before you go…
Why not pin this Slimming World chicken kebab recipe so you can come back to it later?