Syn Free Meatballs | Slimming World
*This post may include affiliate links, which means I may receive commissions if you choose to purchase through links I provide (at no extra cost to you). Thank you for supporting the work I put into this site!
If you're searching for a satisfying dinner recipe that'll please even the fussiest of eaters, then you've found what you're looking for in these Slimming World meatballs.
They're Syn free, have just 228 calories per portion, and you've got a good couple of options when it comes to how to serve them.
Without any further ado, let's get down to it…
For the full ingredients list and detailed instructions, see the recipe card at the end of this post. Make sure you check out this important information first though…
Your invite to come over and join us in the Slimming Violet Facebook Group
If you love discovering new slimming recipe ideas and inspiration, then you'll love the Slimming Violet Facebook Group.
It's a friendly, positive online community, and you'll connect with lots of other people on their own weight loss and healthy lifestyle journeys.
To join us, just click the purple button below and request access.
I'm looking forward to welcoming you and saying hello!

How to serve your Syn free meatballs
You'll notice that I use just 250g of minced beef in this recipe, to make a 2-person serving of the meatballs. It's fairly easy to find 250g packs of mince in the supermarkets these days, and as I'm often cooking just for myself, this comes in really handy.
Of course though, if you're cooking for more people, you can just increase the quantities.
When I'm making Slimming World meatballs, I tend to make 2 portions and spread them across 2 nights.
One night, I'll serve them with spaghetti, or if I'm trying to up my speed foods intake, spirallised courgette. Together with garlic bread made using a Weight Watchers wrap, and a little sprinkling of cheese, it makes a really satisfying meal.
Just remember to count the calories or the additional Syns and Healthy Extras accordingly!
Another night, I'll make a meatball sub.
Simply toast a Promise Gluten Free sandwich roll, stuff with the meatballs, salad, jalapeños, and some cheese, and melt a little more cheese on the top of the roll.
Using Spicentice for your Slimming World meatballs
I love cooking from scratch, but I also love using a few shortcuts in the kitchen to save time.
For this recipe, I use Spicentice Meatball Marinara. It takes away the need for lots of different jars of spices, saves a bit of time, and the result is absolutely delicious.
I highly recommend giving it a go!
Use code SLIMMINGV10 to save 10% on your order.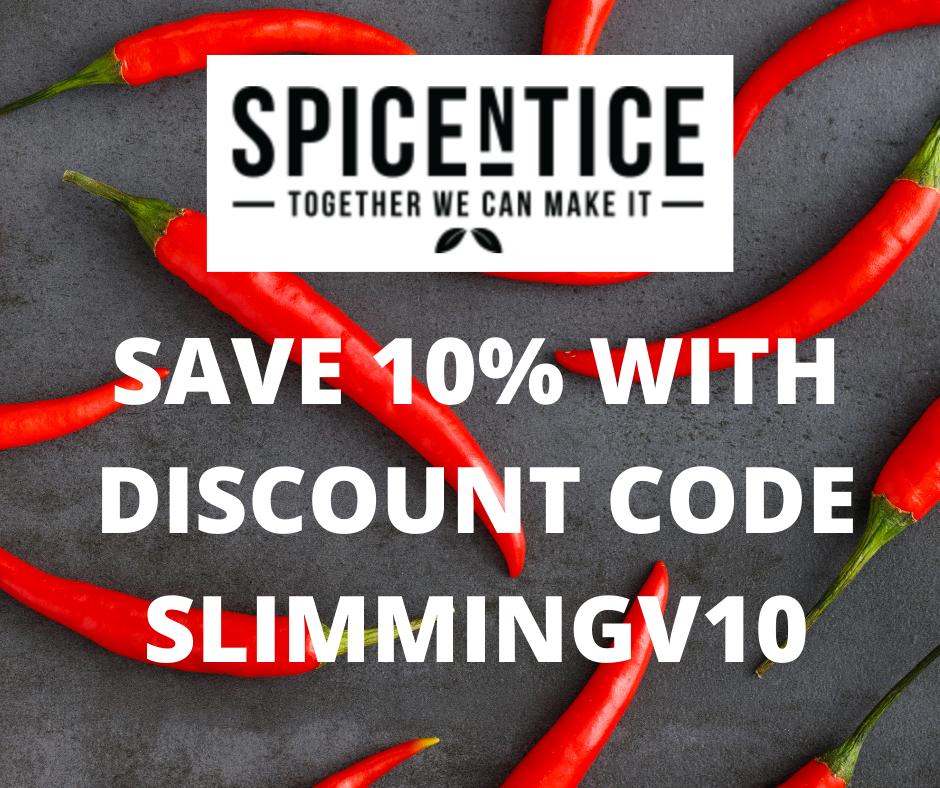 Looking for more minced beef recipes?
I love cooking with minced beef as it's so versatile.
If you fancy trying a few new things, you might want to get started with my Syn free meatzza. It's perfect for the evenings when you fancy a pizza, but without the carb overload.
You might also want to check out my Syn free chilli con carne.
Print Recipe
Syn Free Meatballs
These Slimming World friendly meatballs are Syn free, and are perfect served with spaghetti or as part of a meatball sub.
Ingredients
250

g

lean minced beef

less than 5% fat

1

small onion

finely chopped

1

garlic clove

finely chopped

1

400g tin chopped tomatoes

Spicentice Italian Meatball Marinara

from Spicentice.com - use code SLIMMINGV20 at checkout to save 20% on all orders

1

beef stock cube

made up with hot water to 200ml

4

fresh basil leaves

chopped

Low calorie cooking spray
Instructions
Place the minced beef into a large bowl with half of the onion, garlic, and Spicentice. Mix well.

Divide into 8 equally sized balls. I like to weigh the mixture and divide it by 8, then weigh out each ball to ensure they're the same size.

Heat a heavy based pan over a medium heat, and gently fry until lightly browned all over. Remove from the pan and set aside.

Add the remaining onion to the pan and fry for 5 minutes or until softened. Add the meatballs, tinned tomatoes, and beef stock, and turn up the heat to bring to a boil.

Simmer for 20 minutes or until the sauce has thickened as desired.

Serve, sprinkled with the fresh basil leaves. Enjoy!
Notes
The nutritional and Syn values provided are carefully calculated and correct at time of publication but may not always be completely accurate.
If you're serious about sticking rigidly to your plan, it's always worth doing your own calculations for extra peace of mind - and remember, we may be using different brands or variations of ingredients which can significantly impact the nutritional and Syn values!
SlimmingViolet.com is not responsible for any loss or damage due to reliance on nutritional information provided here.
SlimmingViolet.com is an independent and UNOFFICIAL website, and it is in no way affiliated with, endorsed by, or representative of Slimming World. I'm NOT a Slimming World consultant, nor am I trained to give advice on any aspect of the plan, and so any information provided here should never replace the guidance of your consultant.
Want to share this recipe with a friend? No problem whatsoever – but please don't screenshot or copy and paste. Instead, use the sharing buttons provided or share the link to this original recipe post.
All images and content are copyright protected by SlimmingViolet.com.
Nutrition
Have you tried this Slimming World meatballs recipe?
Be sure to use the hashtag #slimmingviolet and tag me @slimmingviolet over on Instagram.
Oh, and just before you go…
Why not pin this post so you can come back to it later?